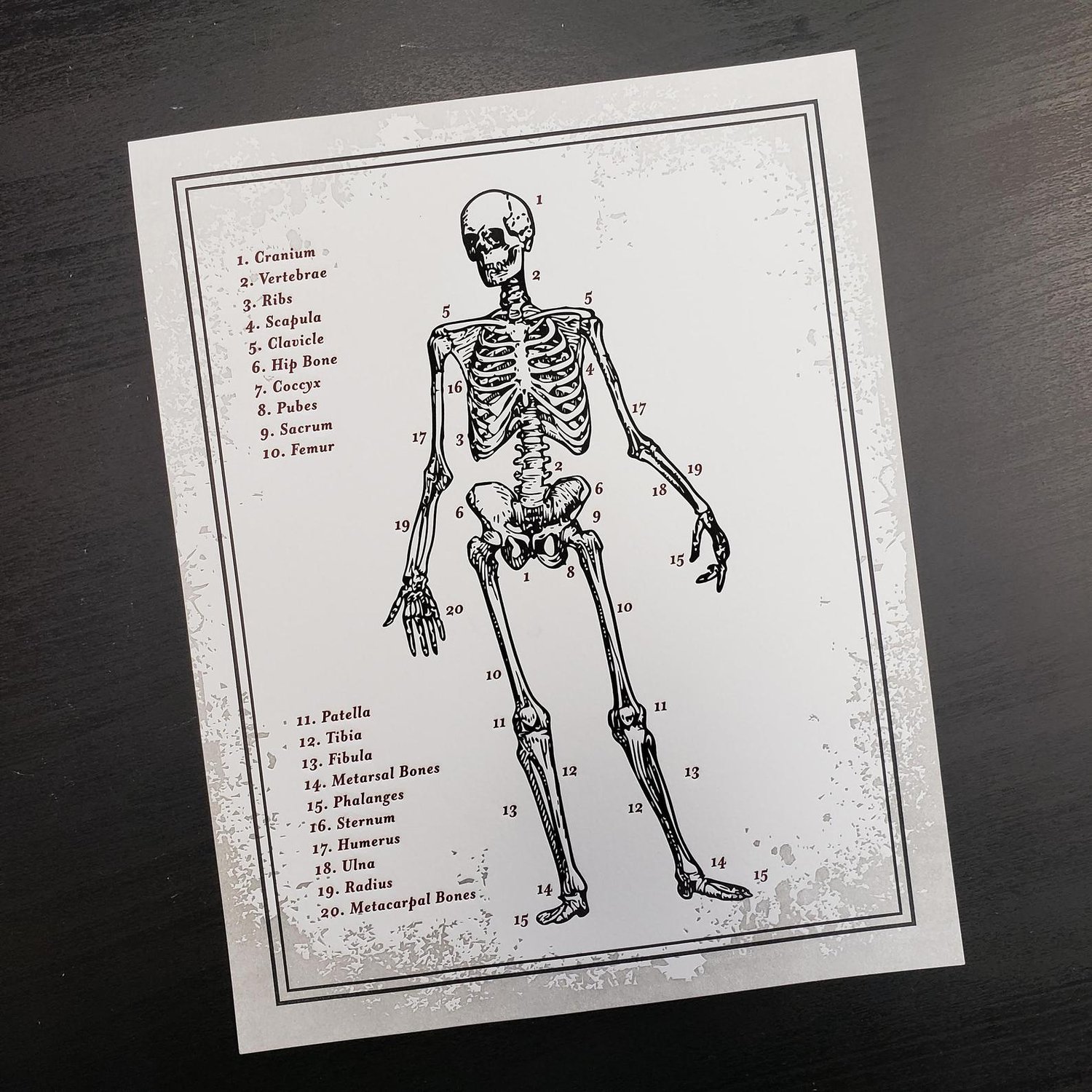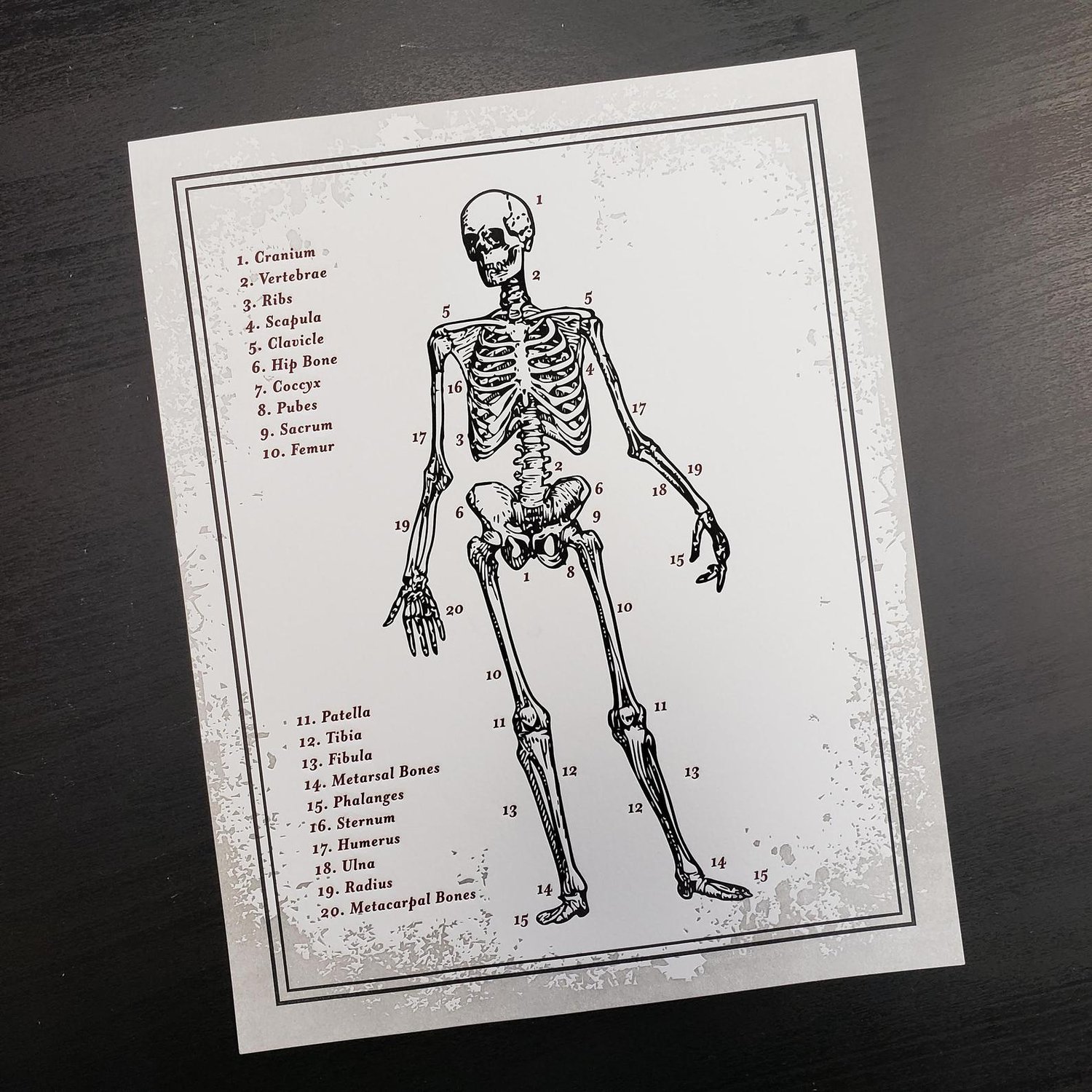 Skeleton Anatomy Letterpress Print (8"x10")
$10.00
The fibula's connected to the patella...
The patella's connected to the femur...
Sing it like you know what you're talking about with our handy, dandy, anatomical skeleton print. For the doctor (or Dr. Frankenstein) in your life...
Our print is an 8"x10", 3-color letterpress printed on a lush 100% cotton Pearl White 110#c paper stock with carbon black, mercury grey and blood red.
Printed at Skylab Letterpress, designed by MeShelle Scott.